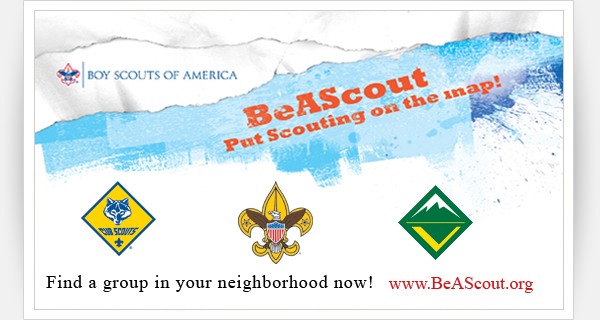 Do you want to Be a Scout?

Upcoming Activities:
Emergency Preparedness Weekend
May 1 - 3
Cubmobile Derby
May 9
LIVE Cub Scout
Leader Specific Training
Sunday, May 17
from 1-4 pm
at Sensata in Attleboro.
Come learn about the
new Cub advancement program,
along with other unchanged parts
of the program.