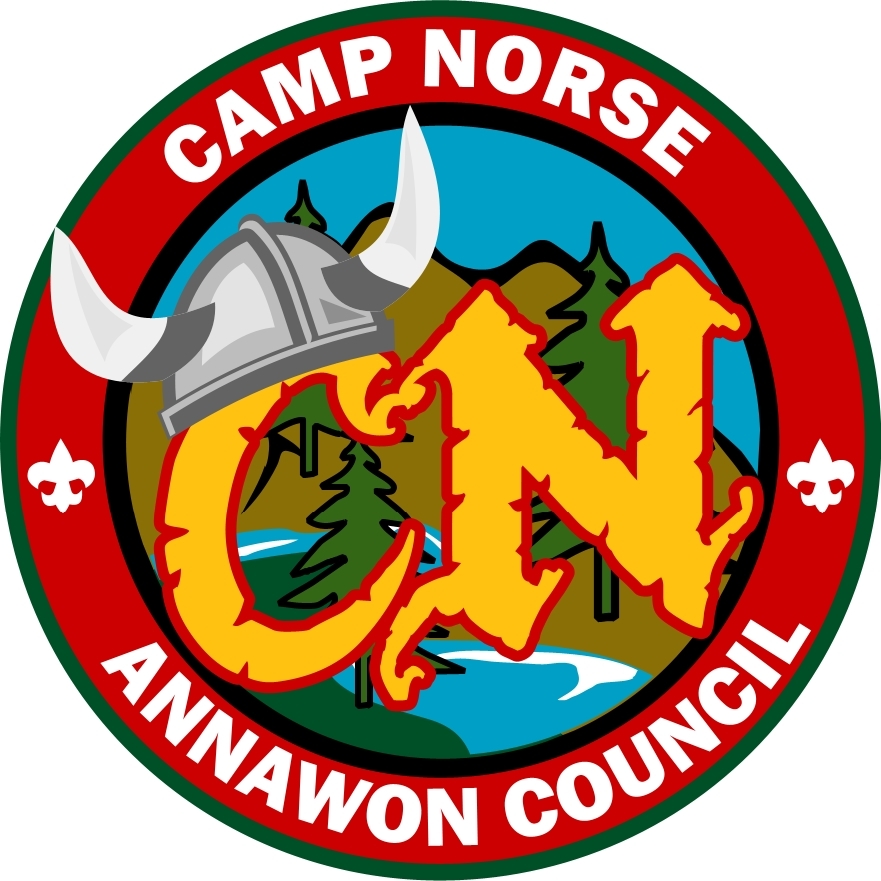 Welcome to the Facilities Reservation Page for Camp Norse
Camp Norse, located at 112 Parting Ways Road, Kingston, Massachusetts is Southeastern Massachusetts' official Cub Scout summer camp facility providing the area's most exciting programs including Cub Scout Resident Camping, Family Camping, Cub/Parent Weekends, and Cub Scout Day Camping.
Camp Norse also has available winterized facilities for your unit's weekend treks. This 325 wooded acre facility is located along Darby Pond and surrounded by cranberry bogs in Plymouth, Massachusetts, within minutes from Plymouth Rock, Plimouth Plantation, The Mayflower II, Myles Standish State Forest, Edaville Railroad, and King Richard's Faire. You can also use Camp Norse as a starting or ending point for trips to Cape Cod and Boston.
Camp Norse Facilities Reservation Terms:
Reservations can be booked on-line by any BSA unit.
Non-scouting organizations looking to book camp should contact Camp Director Joe Livingston at joe.livingston@scouting.org for pricing and availability.
Reservations are booked for 3 days.
Reservations are booked on a first come, first served basis.
Reservations for Council Events are restricted to the participants of the events. If a registration for the event is not submitted, the reservation will be cancelled and payment returned. Units running a station will have first dibs on a facility. Facilities not reserved 30 Days prior to an event will be opened for booking by any unit attending the event. Please contact the Event Chair for more details.
Payments can be made by credit card at time of booking, by notifying the Annawon Council Scout Service Center to withdraw funds from the unit account, or by mailing a check.
Payments must be received in full at the Annawon Council Scout Service Center, P. O. Box 921, Norton, MA 02766 no later than two weeks prior to the arrival date.
Full refund will be applied if cancellation is made more than 2 weeks prior to arrival date. 50% refund will be applied if within 2 weeks prior to arrival.
Reservations for the upcoming Scouting year (September through August) begin August 1.
View Camp Norse Fees and Site Capacities Here
For those units wishing to reserve a range: Please visit our Camp Norse Shooting Sports page.
For those units wishing to reserve COPE: Please visit our COPE at Camp Norse page.
To make a reservation please click here. Note: You need to select "Camp Norse 2015-2016" for a weekend long rental of a cabin/tent or the Dining Hall.